Why BVCI?
Black & Veatch Construction, Inc. (BVCI) tailors our construction services to the complex challenges of each market we work in—power, water, telecommunications, governments, transportation, and more. We're committed to ensuring safety, lowering cost, and improving quality. Our parent company's long-established experience as one of the most diversified engineer-contractors in the industry, combined with our project startup and commissioning expertise, uniquely qualifies us to successfully build projects of any complexity. Learn more here.
About BVCI from Black & Veatch on Vimeo.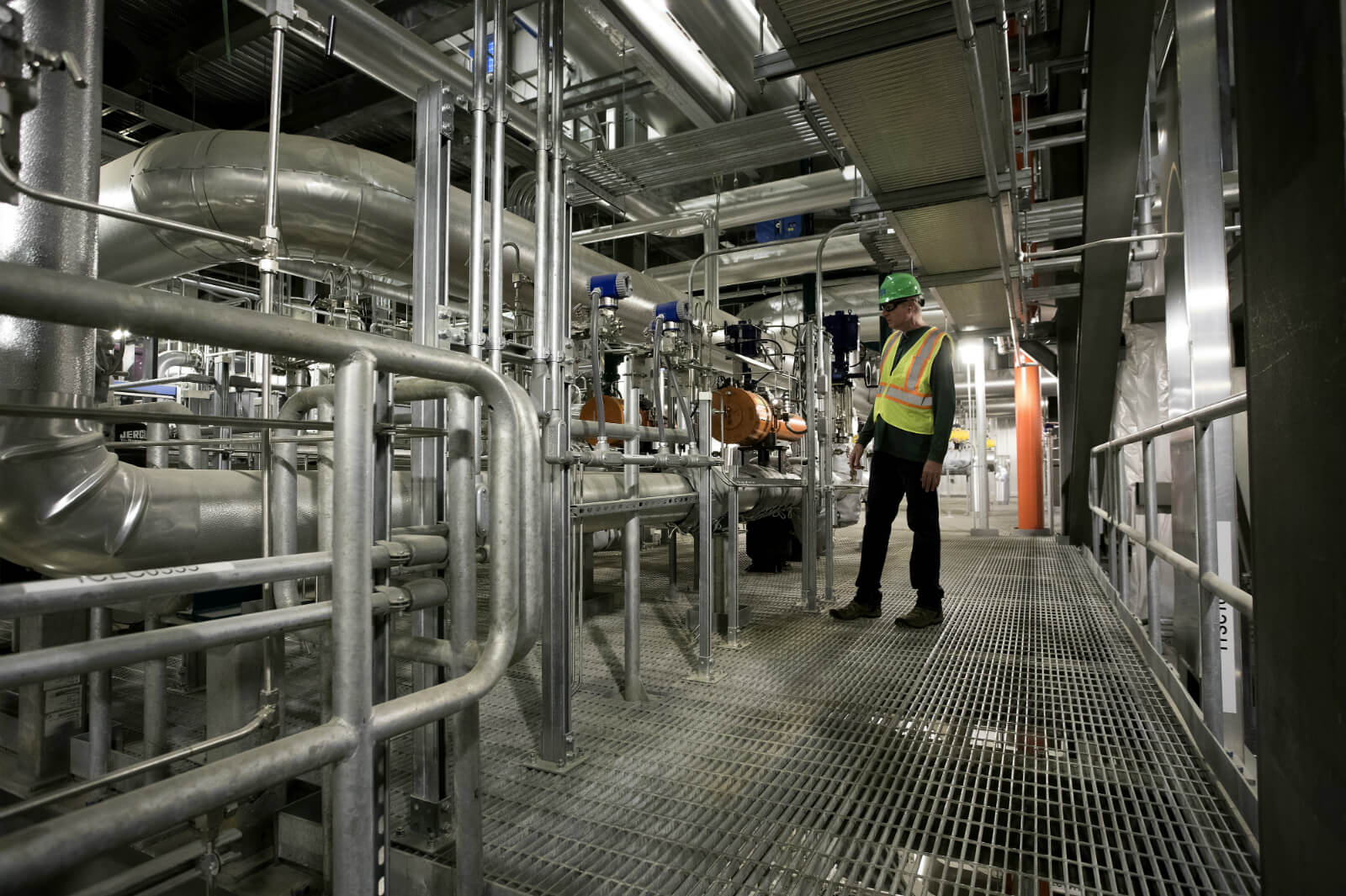 The Oregon Clean Energy Center (OCEC) was completed in 2017, and represents a significant shift in the fortunes of regional residents—both in power consumption and environmental impact.
Before we talk about anything at BVCI, we talk about safety. That's because "safety first" isn't just a phrase to us—it's our credo. Safety first; safety last; safety always.
UNION CONSTRUCTION
BVCI is committed to empowering labor unions. We've developed strong union relationships in the industry, which we leverage to ensure project staffing and deliver projects on-time. We facilitate the mission of unions to provide strong, safe, and highly trained workforces.
We can't wait to learn more about your needs, and how we can help. Let's get started.